So you went out and spent a couple of thousand dollars or more on a fancy new website that you think really helps to portray who you are as a business. But is that investment paying off with more phone calls, email enquiries, and sales? That is what your website is supposed to do for you when you utilize online marketing. On it's own, your website is nothing more than an expensive business card that no one can see. When combined with online marketing or SEO your website can become a lead generating machine.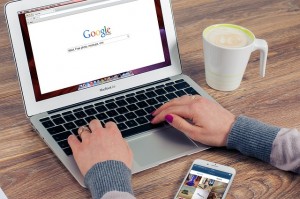 SEO stands for search engine optimization and it utilizes certain tactics to get your website found on the first page of Google and Bing. Think about what a potential new client would type into a search engine when they are looking for the services that you offer. For example, if you are a dentist, a person would probably type "Calgary dentist" into Google if they don't already have a dentist. So go to Google and do exactly that, and see if your business comes up on the first page. If it doesn't, then you are missing out on a lot of new patients. Almost no one even looks at page 2 or page 3 because there are enough results on page 1 for them to find someone that suits their needs. If you are not a dentist just substitute your business niche for dentist. For example if you are a plumber, type " Calgary Plumber" and if you are a roofer, type "Calgary roofer"  - I think you get the picture.
So, how do you do this? Well it is not easy and the techniques used, change all the time because Google and Bing change all the time. They are constantly updating their algorithms (big computer program) that determine which websites get the top spots on page 1. There are basically two parts to SEO.
You need to adjust and optimize your website to make it clear to search engines what your website is all about. This can be done by changing titles, adding descriptions, and adding great content.
You need to make sure that your website is popular with owners of other websites so that they will link to your website. For example, if you have great content, another website that is writing about a similar topic may want their readers to read your article as well, so they will provide a link to your website.  You also need to attract attention from social media users so that they will like and share your website and content to their friends.
This is all pretty tedious and time consuming so it is best to hire a reputable Calgary online marketing company to do it for you. Just make sure you ask for proof of results with other Calgary companies and even ask if you can call some of their existing clients to make sure that they are getting a great return on their investment.
Paradise online marketing is one company that has a great track record and will answer all your questions at 403-922-1451